M. Joseph Charles DOUMBA
1975 - 1979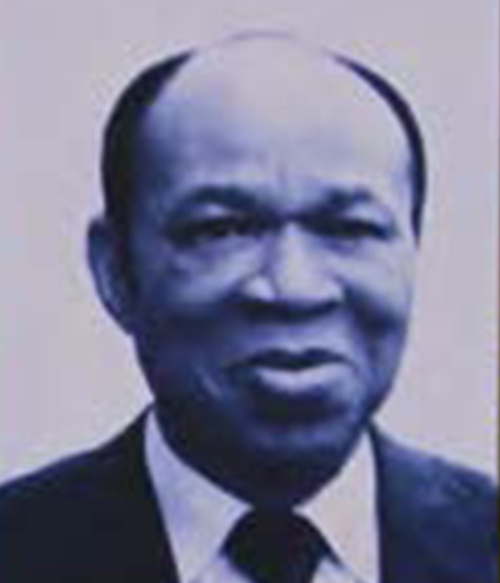 He originated from Lom and Djerem Division in the East Province. He was a Pol from Beten village. He attended Primary School back in Bertoua, moving to Yaounde to pursue secondary education at Lycée Leclerc. He then graduated from the University of Yaounde with a First Degree in Law and was later admitted into Enam.
From Enam he furthered his studies at the National School of Administration in Paris, France. Joseph Charles DOUMBA was a Civil Administrator. On the 4th of December 1966 to, he started his career as Secretary General to the Vice-Minister in charge of Interior, a position he occupied till 7th June 1974. Cumulatively, he worked as Deputy State Counsel (Substitut général près la Section de Yaoundé de la Cour Fédérale de Justice) to the Yaounde Federal Court of Justice. Joseph Charles DOUMBA was then chosen by President AHIDJO to handle the Ministry of Information and Culture. Subsequently from June 1974 to 30th June 1975 he led that institution. However, he did not stay long in that post and the Government of the United Republic of Cameroon once more renewed the trust endowed unto him, this time appointing him Minister of Justice by Decree No. 75/478 of 30 June 1975.


Joseph Charles Doumba was very renowned thanks to his high moral standards and ethics. During the 1976 Annual Meeting of Heads of Courts, Joseph Charles DOUMBA is priviledged to be amongst those who pioneered the fight against tribalism and discrimination between the rich and the poor. His mandate at the Ministry of Justice was also an occasion for to condemn delays in proceedings and dedicated himself to stop that ill. In 1978, President AHMADOU AHIDJO had inaugurated the East Court of Appeal together with him. Joseph Charles Doumba was also present in 1979, on 7th April precisely when "École camerounaise d'administration" (ECA) became "École nationale d'administration et de Magistrature" (ENAM).

After 4 years at the Ministry of Justice, Joseph Charles DOUMBA moved to the Presidency, where he worked as Minister in charge of Missions, from November 1979 till May 1988. Due to his indulgement in politics from March to April 2007, he was designated Secretary General of the Cameroon's People Democratic Movement (CPDM). He died on 5th March 2017 at the Yaounde General Hospital after a long protracted illness that had kept him off public life for years. Before his death, he had been roving ambassador at the Presidency of the Republic all these years. After his departure from the Ministry of Justice in November 1979, where he spent 4 years, Joseph Charles DOUMBA was replaced at that post by Gilbert ANDZE TSOUNGUI.