M. Robert MBELLA MBAPPE
2000 - 2001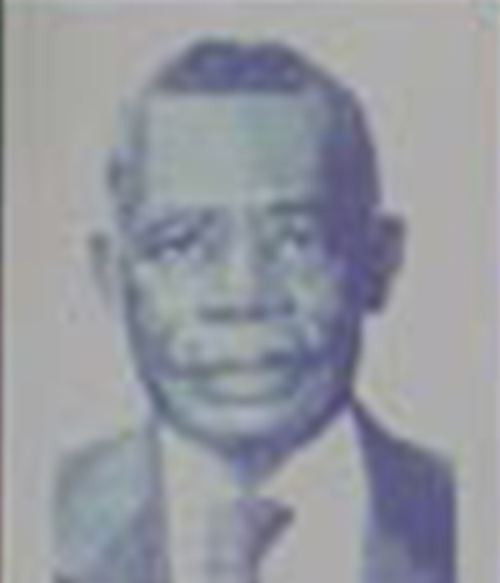 Born on 21 October 1937 in Ebone, Mungo Division of the Littoral Province, Robert MBELLA MBAPPE underwent Primary Education at Mission Protestante de Ndoungé and later on at Ecole régionale de Akwa-Douala, where he obtained C.E.P.E. in June 1950.
To pursue secondary education, he moved to Yaoundé to study at Lycée Général Leclerc from 1950 to 1957. He brilliantly obtained a scholarship for graduate studies in France at Université de Bordeaux. Upon arrival in France, the native of Ebone attended preparatory classes ahead of his competitive entrance examination into École Nationale de France d'Outre-Mer at Lycée Michel Montaigne for 1 year, from 1957-1958. As a result, Robert MBELLA MBAPPE orientated himself towards law studies, a domain he was very passionate about. He went forward to obtain a Licence en Droit in June 1961 after completing a 3-year course. In June 1969, Robert MBELLA MBAPPE successfully defended a PhD in Private Law at the Faculty of Law in Bordeaux. Prior to that, as a Pupil Magistrate from 1962 to 1964, he undertook a 2-year study at Centre national d'études judiciaires in Bordeaux and Paris respectively.


Robert MBELLA MBAPPE was among the early pacesetters of the modernisation of Justice in Cameroon. He started his career in 1964 as Vice-president of the Centre Court of Appeal. He was in charge of labour and inquiry benches of the Yaoundé Special Court. 2 years later, the young Magistrate was made new State Counsel of the Court of First Instance Yaoundé. He assumed this function for just 1 year and next moved to Garoua in 1967 in the capacity of Procureur General, cumulatively as State Counsel of the Court of First Instance, Garoua. Then, in 1970 Robert MBELLA MBAPPE left the jurisdictions for the central administration, after being promoted Director of Judicial Matters and the Seal. He was propelled to the function of Secretary General of the Ministry of Justice in 1972.


At the same time, he was Procureur General of the Centre Court of Appeal. However, in 1973, Robert MBELLA MBAPPE left the judicial milieu to widen his experience in other domains. That is how he was made Chancellor of the University of Yaoundé. After spending 7 years at the head of the University of Yaoundé, he returned "home" in 1980 as Procureur General of the Supreme Court. 1983 marked a turning point in his career as he attained the upper echelon of public administration with his appointment as Minister of Posts and Telecommunications. He spent a year at the top management of Posts and Telecommunication before the 7th July 1984 Presidential Decree made him the new Minister of National Education. He managed and shaped the educational system for 16 years, his longest tenure in public administration. It was thus after then that Robert MBELLA MBAPPE was called back to his specialty, justice. As Minister of Justice, Keeper of the Seals, Robert MBELLA MBAPPE axed his mandate on maintaining ethics and deontology within the judiciary. He was very concerned about discipline and quality of services rendered to litigants. In 2000, he addressed Circular No. 037/CD/SG/MJ of 23rd May 2000, to officials of the Ministry of Justice up to the rank of Service Heads to call to order personnel under their command. Following recurrent observations about latecoming and unnecessary roaming in corridors of Magistrates and Civil Servants, the Minister of Justice, Keeper of the Seals, released this letter reminding personnel under his authority that work begins at 7:30 am and ends at 3:30pm with a break of 30 minutes at 12:00. He also condemned absenteeism and conditioned any permission to an authorisation of hierarchy. He firmly condemned these uncivil and unprofessional attitudes that greatly hampered the interest of the State and of litigants.


Besides, Robert MBELLA MBAPPE was a legal mind very concerned about human rights and equal rights for all. One of his major concerns during his mandate was the death penalty. In this line, in September 2000, he masterminded a reflexion on the subject and called on Heads of Courts across the country to work on setting out a clear and concise technical advice and opinion on the subject that will then be channelled to higher instances.
At the Ministry of Justice, Robert MBELLA MBAPPE's reign was shortlived. After 13 months, he was transferred back to the Ministry of National Education to take up new charges. Robert MBELLA was replaced as Minister of Justice, Keeper of the Seals, on 27th April 2001 by AMADOU ALI.